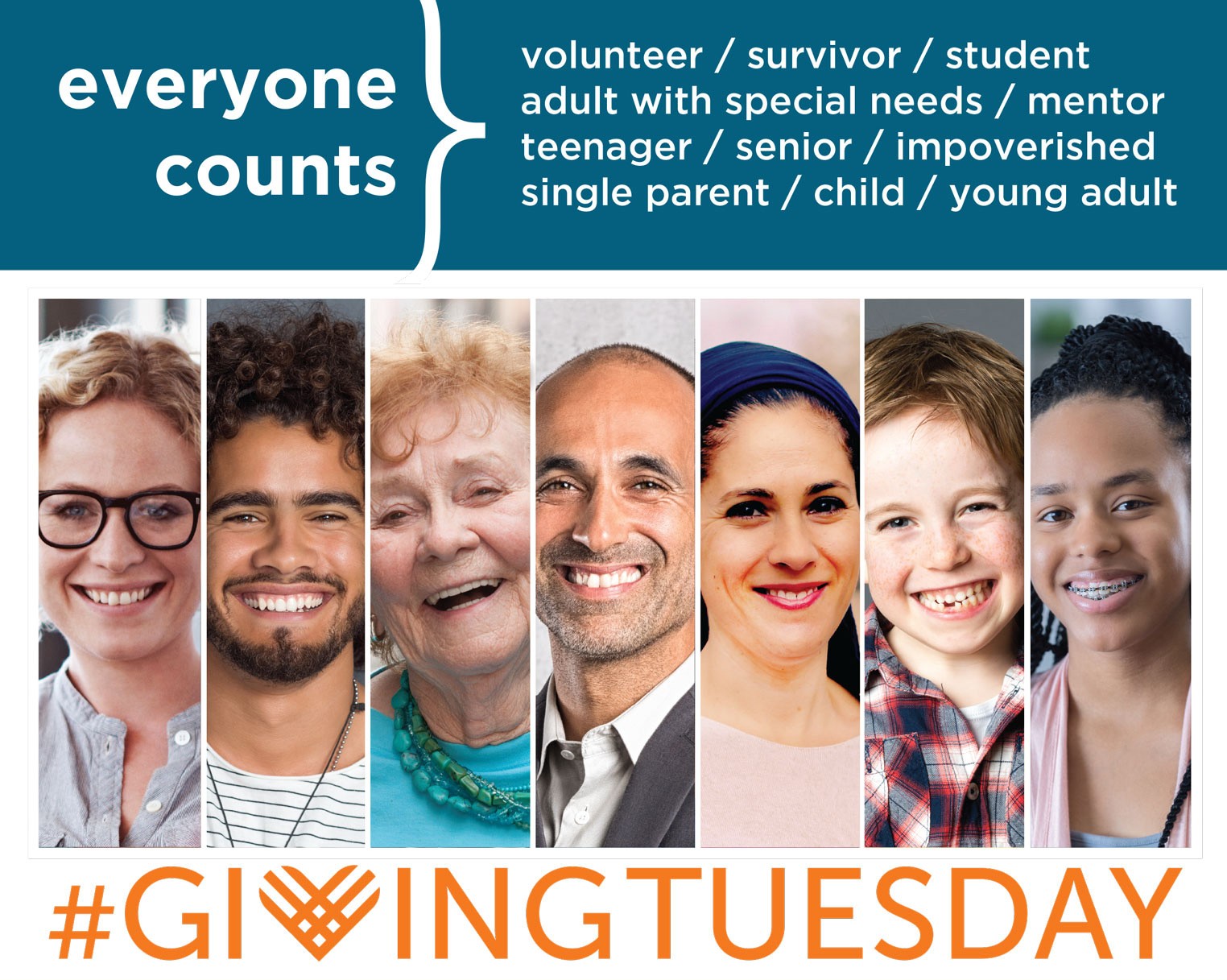 Can we count on you this #Giving Tuesday?
After you enjoy your Thanksgiving turkey and get some great deals on Black Friday and Cyber Monday, spend a little on giving back. We are all one community – where everyone counts. We need to be there for each other. Be part of the global movement known as #GivingTuesday: November 28, 2017.

About #GivingTuesday
Celebrated on the Tuesday following Thanksgiving (in the U.S.) and the widely recognized shopping events Black Friday and Cyber Monday, #GivingTuesday kicks off the charitable season, when many focus on their holiday and end-of-year giving.
Bringing people together around the values of service and giving back— #GivingTuesday connects diverse groups of individuals, communities and organizations around the world for one common purpose: to celebrate and encourage giving.
As a global movement, #GivingTuesday unites countries around the world by sharing our capacity to care for and empower one another.